Who is online?
In total there is
1
user online :: 0 Registered, 0 Hidden and 1 Guest
None

We're Going East........
We are proud to announce HCR has become a part Alex Reed's Kaido Allstars Brand.
HCR becomes a subsidiary of Kaido and will carry the Kaido name and branding alongside our own. The new partnership gives the team an excellent platform for continued growth, development and success whilst also opening up new …
Clean Sweep in LMP at TORA Watkins 12 hour, 2nd in GT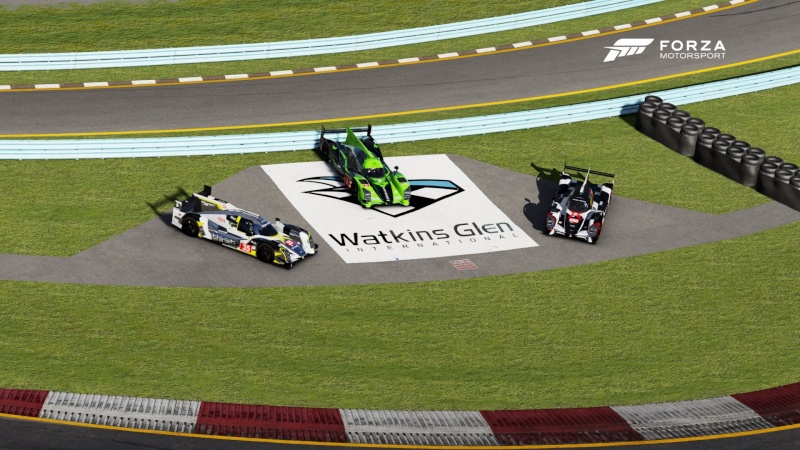 With all of the issues faced with lag and Xbox Live over the weekend, it's any wonder that any racing get under way. Eventually the race got started but had to be red flagged after just 4 hours as the connections issues got too extreme to run the event smoothly.
But despite the issues Happy Cat Racing were again able to succeed taking each …
HCR News : 24/10/15 - HCR return to Nurburgring for TURN N12
Sat Oct 24, 2015 11:06 am
The end of November will see Happy Cat Racing return to the world famous Nurburgring for the TURN 12 hours event featuring GT and Touring Cars. With equal measure of dry, wet and night time racing, this race promises to test all driver skills to the limit to bring their cars to the finish with a good result.

HCR teams are expected to fill up a fifth of the 20 strong grid with one GT and 3 …
New Time Attack Challenge events on Project CARS
With most of HCR now on Project CARS, the ever interesting HCR Pinto Power has revive the TAC format for the current preferred game on Xbox One.

The first installment sees Formula Gulf 1000 open wheeler, blitzing laps at the Hockenheim Short track. The current fastest time posted by Karlos57 is 1:01.247.

Do you think you can beat it?

Find all the info here: [url=http://happycatracing.forumotion.net/t426-tac-01-03-08-2015-03-09-2015]…
HCR News : 08/10/14 : Clio Cup announced to start on 29/10/14
The end of the month will see the inaugural race series hosted by HCR on our own forums. Our Clio Cup will feature 250hp 2007 models with full handling upgrades to test drivers and tuning skills to the limit.

This is a 6 round series with a drop round and will feature some tough tracks that promise intense racing action throughout the field. Each meeting will see drivers qualify over a 10 minute …
HCR News 01/10/14 - The result of recent events
Recently HCR have had some issues with a few in the online racing community, the result of which has seen the unfortunate departure of our team leader HCR Mad Dog. Despite this dark hour for the team, we are all pulling together to show the world that HCR is here to stay and that we won't be beaten on or off the track. Hayden has done a great job building the team up with some fast drivers and we …
TORA Silverstone 12 hours
Sat Sep 13, 2014 10:47 am
Today sees HCR take on the Silverstone 12 hours hosted by TORA. We have 4 cars running in the TCC class with the top 3 locked out after qualifying! The predictions are close for the class win, with a possibility of less than half a lap between the top 2!

HCR Yamagura are on pole with Mystic and Bellmond, HCR Scuderia join them on the front row with Mad Dog, Nightmare and Solar Flar3. HCR Traxxas …
HCR News : 02/09/14 : HCR make way to Indy for TORA TCC
Tue Sep 02, 2014 11:09 am
Tonight sees HCR head to the famed Indianapolis Motor Speedway for the 6th meeting of the TORA TCC Season 9. Of the 15 races run so far this season, HCR drivers have taken victory in 13!

The half way point allows for a change to the car being run by the team. The BMW 1M struggled for pace in the last couple of rounds, so with a change over to the Honda Civic for some of the team, expectations …
HCR News : 30/08/14 : Forums undergo major re-organization
Sat Aug 30, 2014 10:40 am
The HCR forums are growing rapidly everyday. So it was time to tidy things up a little and make finding threads and posts easier.
Hope you all like the new design!

Social bookmarking













Bookmark and share the address of Happy Cat Racing on your social bookmarking website
July 2018
| Mon | Tue | Wed | Thu | Fri | Sat | Sun |
| --- | --- | --- | --- | --- | --- | --- |
| | | | | | | 1 |
| 2 | 3 | 4 | 5 | 6 | 7 | 8 |
| 9 | 10 | 11 | 12 | 13 | 14 | 15 |
| 16 | 17 | 18 | 19 | 20 | 21 | 22 |
| 23 | 24 | 25 | 26 | 27 | 28 | 29 |
| 30 | 31 | | | | | |